Red, Green Color Laser Landscape Projector Holidays Light
Free Shipping With Every Purchase
Durable and weather-resistant so you can use it by the pool or in the heat

Lights move in 8 patterns that display continuously

Comes with a remote control so you can customize light color, flash setting, and timers
Description
These precision red and green laser lights will provide a light show to remember! Its small and portable size is extremely handy, but also durable and weather-resistant so you can use it through every season.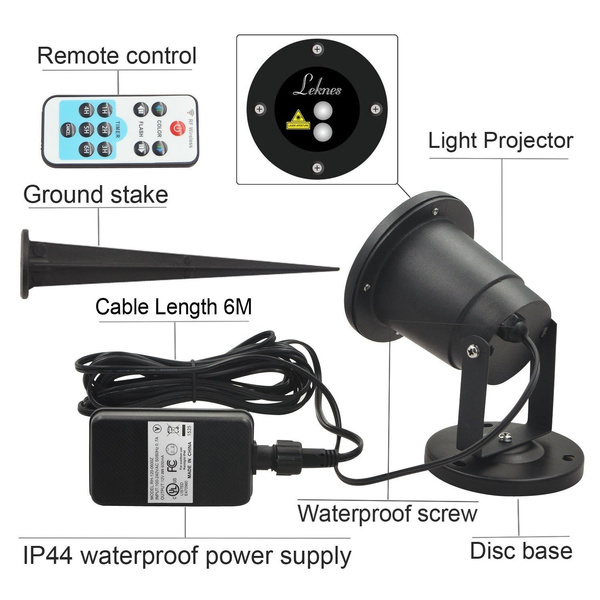 Specifications
+/- 0.25 Amp of power usage less than 30 watt light bulb

7,000 to 10,000 hours of continuous use life span 
Package Includes
1 x Red, Green Color Laser Landscape Projector Holidays Light
I've it was exactly what I wanted
Easy to use and no instrucktions needed
Bought it for my sister. Works good. Forgot to see if there was a base come with. Still looks solid.
Sweet I Love it! Twinkles in the trees all night,