If you're like me, it's a shame when you spend your hard-earned cash on "fresh" flowers from the grocery store, only to watch them begin to droop and wilt in a few days. 
Of course, it feels great to receive a beautiful bouquet and display them in your home. However, my preference is fake flowers because they're low-maintenance and look like they've been freshly picked for seasons to come. And fake flowers are so versatile! 
Read on to discover 5 unexpected things you can DIY with fake flowers!
DIY #1: Make artificial flower arrangements
Okay, sure. Arguably, artificial flower arrangements aren't unexpected. But, faux flowers are particularly great for creating unique flower arrangements like Japanese ikebana. 
Ikebana is the practice of "making flowers alive." This art involves arranging blossoms, stems, branches, and leaves into a refined sculpture. 
A typical ikebana flower arrangement showcases 5-10 stems, so you'll have to think hard about which of your favorite flowers you'll use to create a breathtaking display.  
The great thing about making ikebana flower arrangements with fake flowers and artificial bouquets is that you can create multiple centerpiece designs that guests can take home with them. 
Learn how to make artificial flower arrangements. 
DIY #2: Make a corsage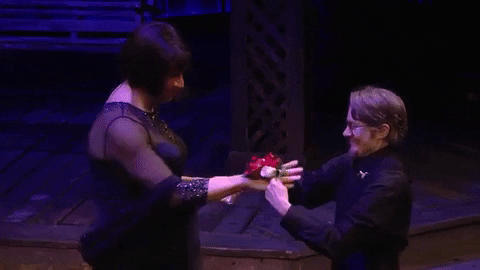 Corsages and boutonnieres are worn for extremely special occasions like prom, weddings, graduations, and more. 
Although corsages are often made with fresh-cut flowers, choosing to create them with fake flowers can save you a ton of money and allow you to incorporate your favorite foliage without worrying about if they're in season. 
Click to learn how to make a corsage with fake flowers. 
DIY #3: Make a flower crown
If you're planning a birthday party or engagement photo shoot, the must-have accessory to help you preserve the magic of a major life milestone is a flower crown! 
An understated, simple flower crown would be ideal for a newborn baby photoshoot or a bridesmaid. It'll enhance the wearer's natural beauty but won't compete for attention. 
For events like a holiday or a birthday party, crowns embellished with tons of flowers and supporting foliage are totally the best choice. 
Creating a flower crown using fake flowers is easier because they're sturdier and will maintain a fresh-cut look all day long. 
Check out our blog on how to make a flower crown with fake flowers. 
DIY #4: Make arrangements for window boxes
Using fake flowers for window boxes is the best choice for homeowners and apartment dwellers that don't have the time to tend to real planters. There'll be no watering, no replanting, and maybe best of all--no bugs to worry about! 
The great thing about fake flowers is that they come in various lengths, sizes, and colors so that you can create a custom arrangement for your window boxes. 
Learn how to create your own custom arrangement to display in window boxes. 
DIY #5: Make a wedding bouquet
We all know that fresh flowers can be one of the costly expenses for a wedding. If you're worried that fake flowers will cheapen your theme, don't be. 
Gone are the days of fake florals with slick, shiny petals and plastic leaves. Nowadays, artificial flowers come in a variety of realistic material finishes, like silk and latex. 
Choosing to incorporate both fake flowers and fresh flowers can help you stay on budget and create the exact floral arrangement you've always dreamt of. 
Check out how to make a wedding bouquet with artificial flowers. 
The Takeaway
If you're looking for a way to be creative with all of the gorgeous fake flower options on Well Stocked, we hope you're inspired! 
Artificial flowers are so versatile and budget-friendly, creating things that you can wear, use, and display are just a few ways to repurpose them. 
Happy crafting!